Our Personal Training Program in Pacifica Offers Personalized Coaching, Accountability, and More!
At Terra Nova Fitness, we work hard and we play hard. Join us for Personal Training program and get started on the work.. and we'll provide the play! Sweat with us and get real results... from sustainable changes in your health to improved overall fitness, we're your source for quality fitness training in Pacifica. No matter whether it's your first time stepping into the gym or your thousandth, we'll work closely with you to create a personalized plan that will fast-track your results.
To learn more about Personal Training, just fill out the short form on your screen!
Why Choose Our Personal Training Program?
Most people stop working out because they're bored, repeating the same routine and are demotivated. We provided a structured strength and conditioning program which incorporates all the important factors that continually improve your fitness.
An individualized approach to our Personal Training allows for you to receive the one on one attention while also training alongside 2 to 6 others who will provide motivation throughout your session. Our coaches care and always listen to input. We pay attention to any injuries you may have, and we're happy to work with you through any issues. We want you to have as much energy as you've ever had throughout the day, while also enjoying less stress with proof of your results. We're also proud to offer Novice, Intermediate, and Advanced level classes depending on where you are on your fitness journey.
Keep Track Of Your Workouts
A problem with many workout programs (class based or otherwise) is that they aren't adapting as you improve your fitness. This leads to plateauing and no longer seeing results. Our structured program progressively overloads each week and month to continually challenge you as you get fitter.
Our classes allow you to see our workouts, measure your progress, and join the Terra Nova Fitness community as they cheer on your success. Motivation, supportiveness, and being better won't be a problem when you follow this system!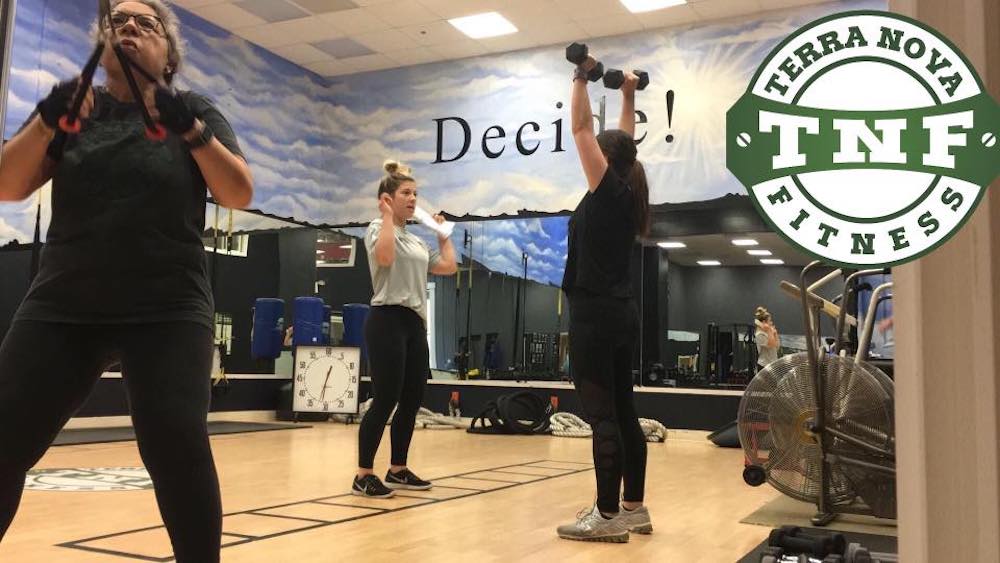 Our Personal Training Program Caters To People Of All Abilities
First timers, newbies or novices alike can feel comfortable joining any of our programs as we take a personal training approach with each participant. Workouts and movements can be modified to match your ability and teach you the basics. We take pride in prioritizing movement quality so teaching you how to move correctly is the primary goal.
Go at your own pace. Workouts have different quantities for different fitness levels. You'll be provided alternative methods to complete workouts until after the first couple of weeks as your fitness baselines to a new normal. Then you've adapted and are ready to really start feeling and seeing results.
Enroll in Pacifica's Ultimate Personal Training Program Today!
Where you're starting out doesn't matter. It's all about where you're going. At Terra Nova Fitness, we'll get you where you need to go so that you can look good and feel even better. See for yourself why we're Pacifica's #1 destination for health and wellness... the first step in your journey is only a click away.
To find out more about Personal Training, just fill out the short form on your screen!