Today you will learn 3 super easy recipes that don't require much cooking skills at all.
There are plenty of easy ways to add healthy, lean protein to help balance your meals throughout the day, without needing to constantly go out or rely on processed packaged junk foods.
If "I just don't have the time" is the excuse you're falling back on, keep in mind that home cooking can often be less time consuming than going to pick up takeout -- and it will save you a ton of money. Put the savings toward the new wardrobe you will need.
THE KEY TO COOKING MORE MEALS AND INCORPORATING HEALTHY SOURCES OF PROTEIN IS TO PLAN AHEAD:
Create a meal plan for the week.
Create a grocery list for the food items you're missing.
Visit the grocery store with your list in hand.
Set aside a couple of hours on one day and hammer out your bulk cooking!
Protein for Breakfast
Egg Muffins: Click the link for the recipe.
Prepare these bad boys ahead of time, store in the fridge. When you're ready to eat, pop them in the microwave and off you go!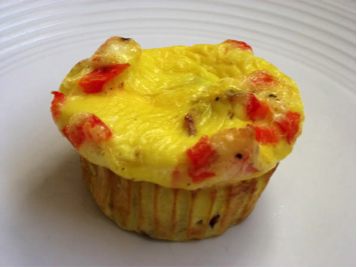 Protein Shakes
Pick a frozen fruit, an unsweetened liquid, some greens (spinach or powdered greens) & a protein powder.
Throw it in your blender & your meal is ready in minutes!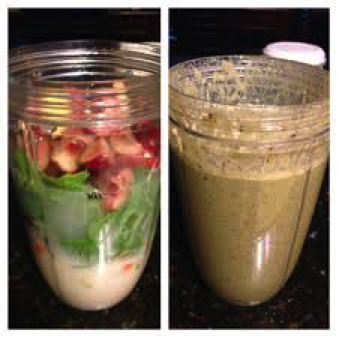 Protein for Lunch
Salad with Chicken - Lunch is usually eaten at work, so this may mean you need to make lunch the night before and pack it to-go.
Keeping in mind you want something that travels well and is versatile enough to use throughout the week, grilled or baked chicken makes a good, basic protein staple.
Try mixing things up by topping your salad with some Shredded Buffalo Chicken (recipe and picture from SkinnyTaste.com).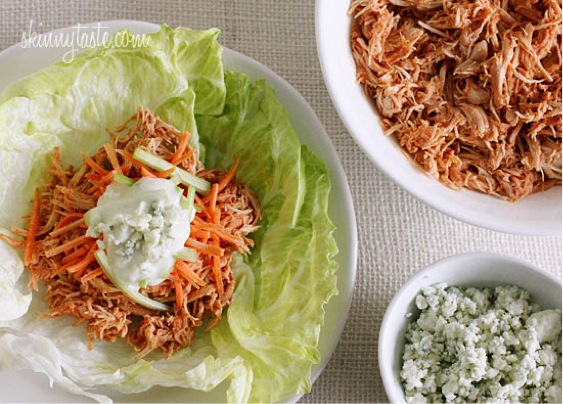 Protein for Dinner
Quinoa and Roasted Vegetables- Consider adding some plant-based protein to your dinners instead of another piece of meat or seafood. Whole grains like quinoa have more protein than you may think (8 grams per cup) and can be repurposed the next day in lots of different ways. (recipe and picture from Lauren's Latest)